LINKS:
Gentlemen,
We have ordered California Division Pins to sell to our members. I have attached the artwork for you to view. The pins are 1" and in a cloisonne finish with gold highlights and letters. The price will be $5.00 with the profits going to our Camp project funds account I should have them in about 3 - 4 weeks so stay tuned. Please contact Tom Bolton @ tomsts09@att.net for more information or to order.
In Your Service,
Tom Bolton
Commander SCV Camp 1804
California Division Pins

---
Please visit Dixie Jubilee.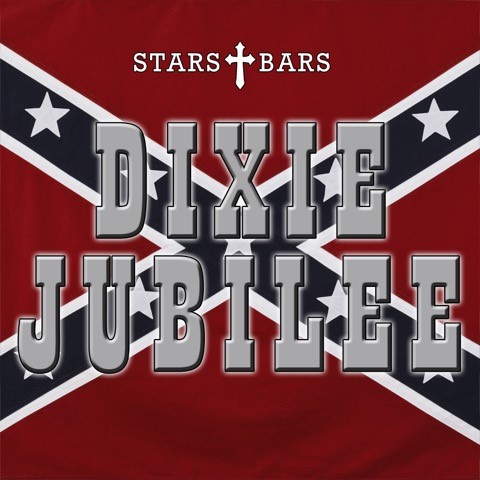 They play and sing Southern Gospel, Bluegrass and Celtic music.
They have recently performed at the SCV Youth Camps in Georgia and Virginia.
---
Confederate Flag Checks Available
Confederate Generals Checks
General Robert E. Lee and General "Stonewall" Jackson, two of the most prominent figures in the Confederate Army.
The South Checks
The dedication of the confederate army, with General Lee at the helm, was a force to be reckoned with from bluffs and mountains to battlefields.
---
Score Sheet For Camp of the Year

---
I signed up Andy, my old Ohio friend, and he is now active in his Ohio camp.
Their camp put together a nice web site http://www.scvohio.org/campchase
Vern Padgett
---
Need a Confederate Flag?
www.MyConfederateBattleFlag.com

---
The Autobiography of Joseph Le Conte
Confederate scientist who came west after the war, and went on to become one of the founders of the University of California
---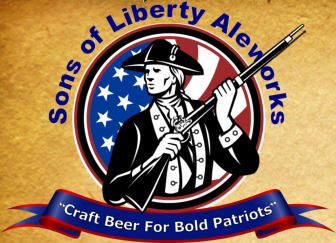 Awesome place, awesome owner, awesome beer!

---
PLACE OF NO RETURN WILL CAPTURE YOUR HEART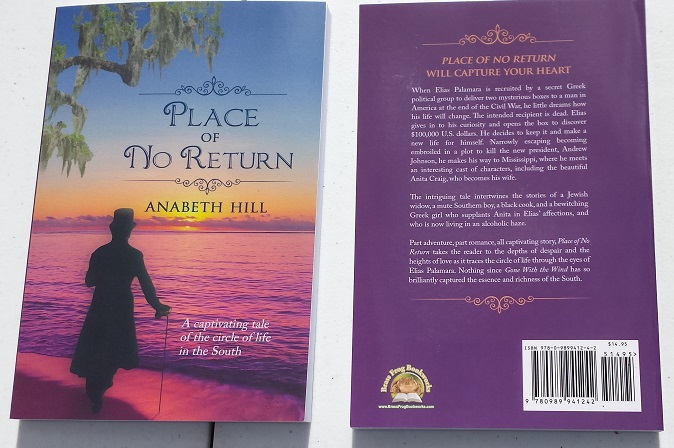 When Elias Palamara is recruited by a secret Greek political group to deliver two mysterious boxes to a man in America at the end of the civil war, he little dreams how his life will change. The intended recipient is dead. Elias gives in to his curiosity and opens the box to discover $100,000 U.S. dollars. He decides to keep it and make a new life for himself. Narrowly escaping becoming embroiled in a plot to kill the new president, Andrew Johnson, he makes his way to Mississippi, where he meets an interesting cast of characters, including the beautiful Anita Craig, who becomes his wife.
The intriguing tale intertwines the stories of a Jewish widow, a mute southern boy, a black cook, and a bewitching Greek girl who supplants Anita in Elias' affections, and who is now living in an alcoholic haze. Part adventure, part romance, all captivating story, Place of No Return takes the reader to the depths of despair and the heights of love as it traces the circle of life through the eyes of Elias Palamara. Nothing since Gone With the Wind has so brilliantly captured the essence and richness of the South. http://www.anabethhill.com/contact.html
---
Andy Cauble is a new member of Orange County Camp 1770.
Andy runs his own business and most of you will be happy to know that it is called:
Walker 47, Firearms of Today and Yesteryear.
It is located at 1201 E. Ball Rd. Unit F, Anaheim, CA 92805
His web site is: http://www.walker47.com/
---
SCV Mechanized Cavalry Florida Cracker Magazine
---
Beautiful Confederate address labels imprinted your address!


Highly recommended by Vern Padgett.
---
Inland Empire Compatriot Brent Wisdom's Site:
Confederate Truth.Org
---
Inland Empire Camp Compatriot Andy Gibbs is the Chairman and CEO of what is a very noble endeavor.
Veterans Business Institute's objective is to affirmatively change the balance in favor of our veterans through mass-scale small business ownership and job creation.
Please check them out:
Veterans Business Institute, LLC
---
Here is an invaluable source of historical resource (albeit from a Yankee slant) for y'all.
http://www.sonofthesouth.net/
John Smoley


Lt. Commander
---
Fellow Citizens,
I just stumbled across this site whilst researching
http://southernarticles.blogspot.com/2010/11/principle-for-which-we-contend.html/
John Smoley


Lt. Commander
---
Henry's Western Round-Up
he blog that brings you the latest news about western movies, TV, radio and print! Updated every weekend
--
more often if anything good happens!
---
Two Brothers One North, One South. A Novel By David H. Jones
David H. Jones has given a number of presentations nationwide on the experiences of the Prentiss brothers, the 6th Regiment of Maryland Infantry and the final stage of the Petersburg Campaign in the American Civil War.
During three years of research for "Two Brothers: One North, One South", he ventured into the swamps of Dinwiddie County, Virginia to rediscover the lost location where a pivotal event in the book took place.
---
Gents,
Many of you have found the graves of some of our heroic ancestors of the Confederacy. There is a database that was developed by the SCV Texas Division's George Ballentine, who was one of the first men to recognize the need for a comprehensive searchable database of Confederate Veteran gravesites. George started the first data collection in the Texas Division, and inspired others to join the team, but crossed over the river before he could finish his work.
Andrea and Wayne Prouse
have picked up the colors, and the work continues.
It is being hosted SCV HQ: http://cgr.scv.org/

Andrea has been kind enough to provide a tutorial and instructions and they can be accessed in PDF Format by clicking on the following links:
Submitter Tutorial – National Site Format

CGR Consistency Instructions
Get Adobe Reader

---
Confederate grave markers from Col. Sherod Hunter Camp 1525 out of Arizona are now available.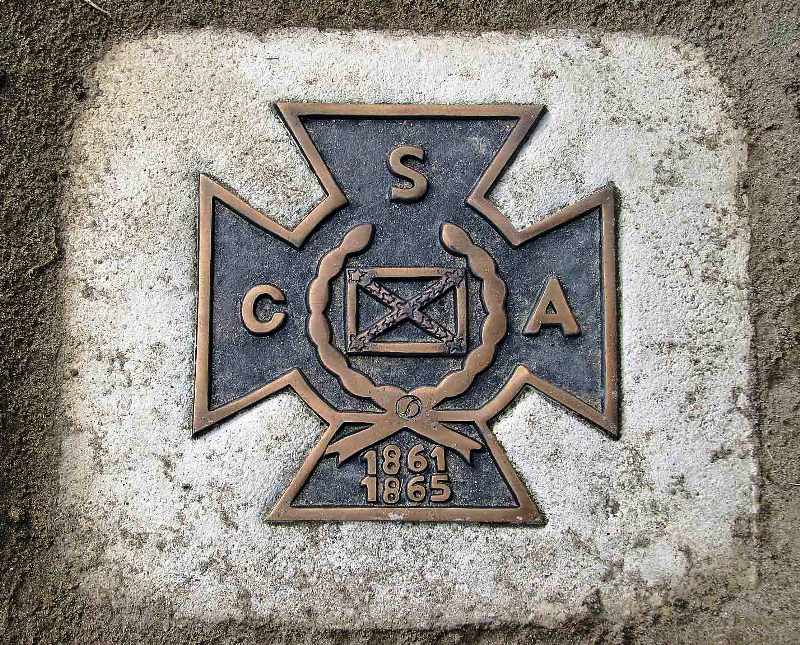 These are really nice looking markers and they have quite a few of them.
The cross is 7 inches square and made of bronze.
The cost is $40.00 for the cross.
Please check with Camp Commander Dan Huskisson or Camp Adjutant Larry Billar about the shipping charges.
These are variable depending on location and quantity.
To order, make the check or money order payable to:
"CAMP 1525, SCV" and mail to:
Robert Perkins,
Adjutant Col. Sherod Hunter Camp 1525
PO Box 2272
Easley, SC 29641
---
This is an awesome video of a film that is held at the Library of Congress, but was made available online via the Smithsonian. I have heard a recording of the Rebel Yell before, but this is by far the best, as you can see the actual veterans doing the yell. Though the audio quality is a bit grainy, this video represents the power of digital history in making a unique piece of American history available to the world.
Check it out, as I am sure it will send a shiver up your spine.
What Did the Rebel Yell Sound Like?
Compatriots,
Please visit the official SCV YouTube site at the following url:
http://www.youtube.com/user/SCVORG

Jeremy Davis is a fellow SCV Member in Cartersville (Occupied) Georgia who makes Confederate flags. He uses reference books to identify the flag you are looking for and can make an exact replica of it for you.
His prices are very reasonable and the quality outstanding.
Please consider our SCV compatriot for any flag you may need.
SOUTHERN PRIDE FABRICATIONS
(770) 383.8908 (770)855.5890
Southern Pride Flag Company
PO BOX 200154
CARTERSVILLE, GEORGIA 30120

American Civil War Association
Captain Moses Wood Camp #125
Civil War Potpourri - Facts About the Civil War
Civil War Soldiers and Sailor System
Confederates Buried In California
Confederate Navy and Marine Service Records, 1861-1865
Confederate Regimental History Links
Confederate Veteran Magazine Blog
Dixie Broadcasting
Dixie Outfitters
Dixie Rising
Confederate Texas and the Reconstruction
Fort Tejon Historical Association
Museum of the Confederacy
National Civil War Association
Order of the Confederate Rose
Prattville Dragoons
President Jefferson Davis' Home & Library
Sons of Confederate Veterans National Headquarters Blog
Stephen D. Lee Institute
United Daughters of the Confederacy
United Daughters Of The Confederacy California Division
Do you know of a link that may be of interest?
If so, please contact Signals Officer Mike Climo at
mclimo@ca.rr.com
with the details and I will post it here.